Missouri Lions
Eye Mission
Foundation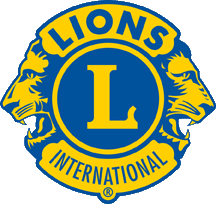 As a volunteer doctor you will examine patients in a mission setting. You may have SPOT camera pre-screening information to use. Unfortunately surgical needs must be referred by the local Lions and may or may not be available at a later date.
MOLEMF will compensate you with a small stipend of $500. You will pay transportation to and from mission site. Expenses while "in country" will be born by the local Lions Club.
Mission trips are normally four-five days with two full days of exams or eight to nine days with four full days of exams.
​
We distribute recycled eye glasses and need a continuous supply to meet the needs of our mission and others helping less fortunate to see. Deposit your eye glasses in Lions collection boxes around your area.
Volunteer technicians may use a SPOT camera to pre-screen patients for the doctors to enable more efficient examinations and save time to give treatment to more individuals.
Set up of the dispensing area is performed under supervision of the lead doctor or experienced technicians.
Once evaluated patients will have a paper with a prescription written on it. Technicians will match the prescription as closely as possible with available recycled eye glasses. Adjustments may be required for sizing.
Technicians are responsible for transportation
to and from mission site. Expenses for room and board while "in country" are born by local Lions.
Any information about available grants is greatly appreciated. Contact any officer or board member.
Missouri Lions Eye Mission Foundation is a 501 (c) 3 non-profit corporation registered in the State of Missouri. All donations are tax deductible to the fullest extent of the law.
Individuals can make a donation by sending a check to the address below made out to Missouri Lions Eye Mission Foundation.
Employers may have matching donation programs that MOLEMF qualifies for.
Lions Clubs and Districts can also make donations by sending checks to the address below made out to Missouri Lions eye Mission Foundation.