Missouri Lions
Eye Mission
Foundation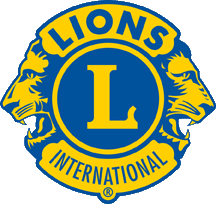 Panama 2015
Four Missouri Lions traveled to Panama in 2016 with Lions from California and Nevada Lions in Sight. The eight day trip allowed for two days of travel, four days of Mission and two days of sightseeing. In four mission days over 2,400 people were screened and provided recycled eye glasses. Host Lions provided mid-week rest with a bus trip to a beach resort.
Papantala 2016
A lead doctor from California and Nevada Lions in Sight was the only non-Missourian on the trip to Papantala, Mexico. Six Lions and two doctors spent wo days traveling and two days of mission with one day of sight seeing in Mexico. We screened over 430 people and provided more than 500 pairs of recycled eye glasses to residents of the areas
Tuxtula 2018
The first 2018 mission found six Lion vounteers and two doctors from Missouri traveling to Tuxtula, Mexico joining the California and Nevada Lions in Sight lead doctor. Two of the lion volunteers were students at MU. During the five day trip more than 800 area residents were screened and received recycled eye glasses.
Panama 2018
Labor Day weekend found ten Missouri Lions in Panama City, Panama. Two days in impoverished areas of Panama and a visit to the permanent mission there. A break on the way to Chitre, Panama with golf, fishing or enjoying the beach. then two days of mission with area residents waiting at 5:00 am completed the trip. Altogether a little more than 1800 Panamanians were served with recycled eye glasses or referrals.